Comparing IZYS with alternate health funds
Traditional health funds can be used in very versatile ways, although many are unaware that about 90% of the payments for services used by members are medicines, medicinal products, medical aids and sick pay supplements. In contrast, at IZYS Fund, less than 40 percent of payments are spent on these services because most of us choose to take care of our family and children.
In what ways is IZYS more versatile and broader, we created a venn diagram to demonstrate which are the over laps, the services that are only available at other health funds and what are the services that only IZYS can provide.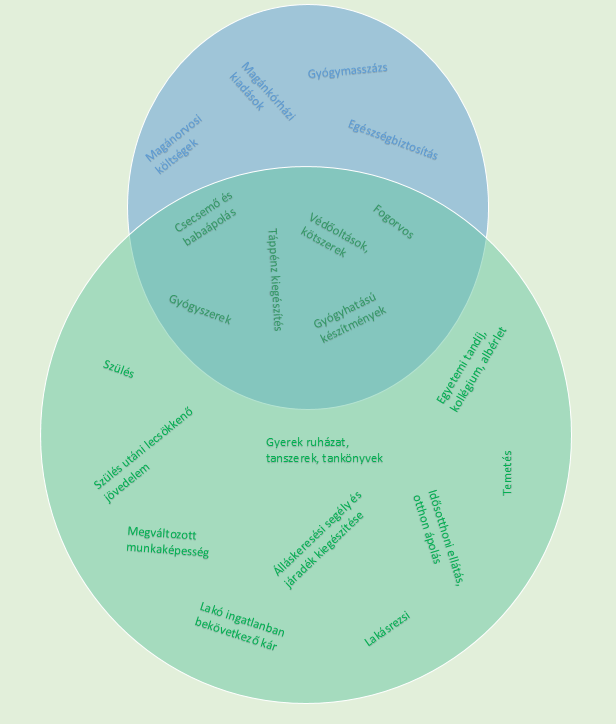 Have we caught your interest?
Browse our site an find out more.
Szolgáltatási körről – the basis on which employees can take out money from their IZYS account
Adózásról – the same rules apply as for the traditional health funds
Kedvezménypartnereinkről – In addition to the reduced tax and the personal tax credit, there are additional discounts available for our members
Pluszok – How we make the lives of our members easier